Now that my time at Phinda is finished, I'm switching gears and experiencing South Africa as a tourist. Even better, Grimbil has arrived to join in the fun.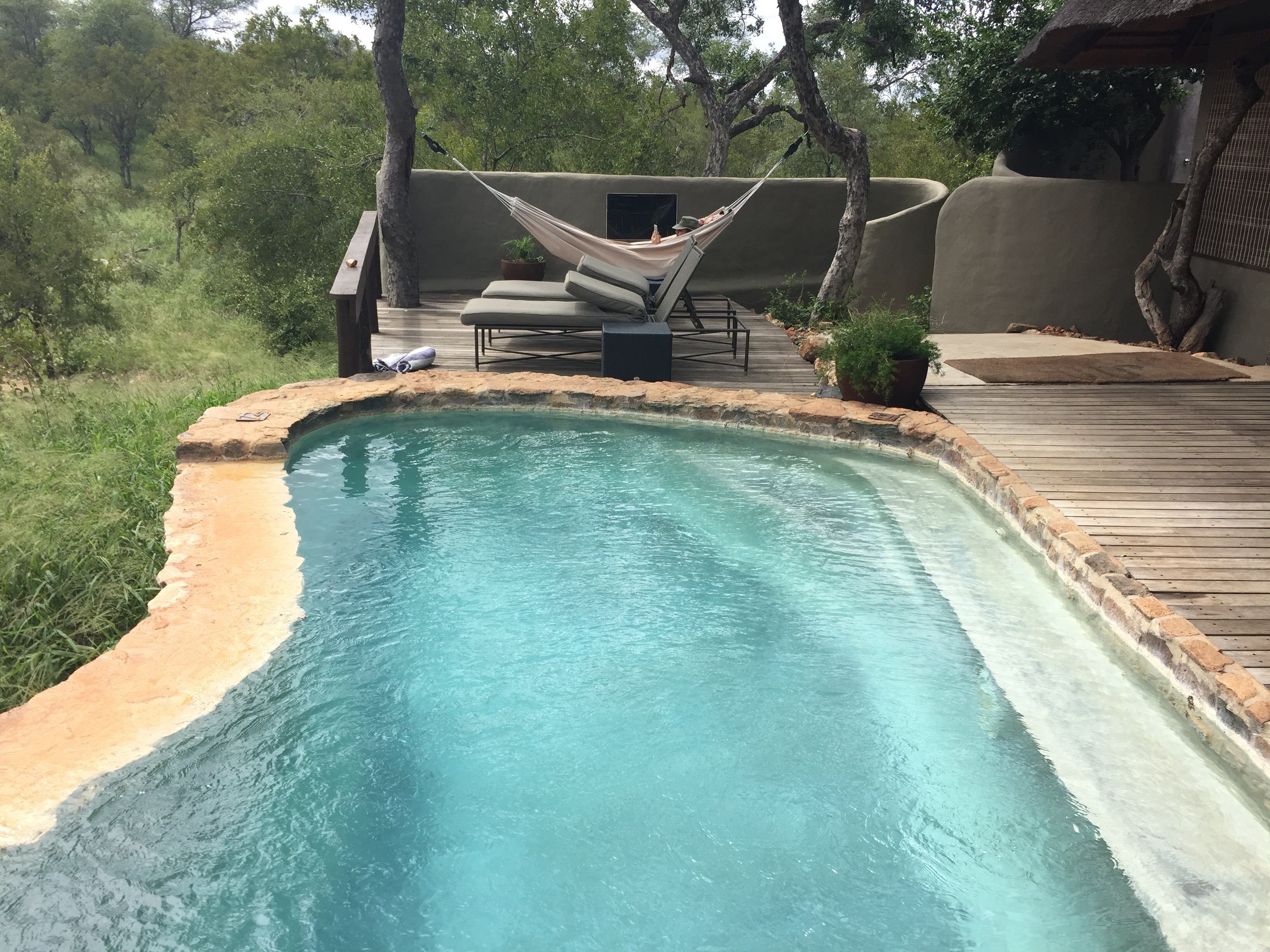 As you can see from the pic above, one of the perks of being a guest rather than a volunteer is a definite upgrade in accommodation.
We are staying at Garonga Safari Camp in the Greater Makalali Reserve. Makalali is quite similar to Phinda. They are both managed, private reserves (as opposed to open national parks like Kruger). They are about the same size and have mostly the same animals. Makalali even has a monitoring and volunteer program like what I was doing at Phinda.
The difference for me (apart from the swankiness) is although my time is more limited to see things, as guests we get priority at sightings. That definitely appeals to my inner princess.
Case in point: remember that leopard sighting I had at Phinda? Today we saw a leopard and this time I had a front row seat.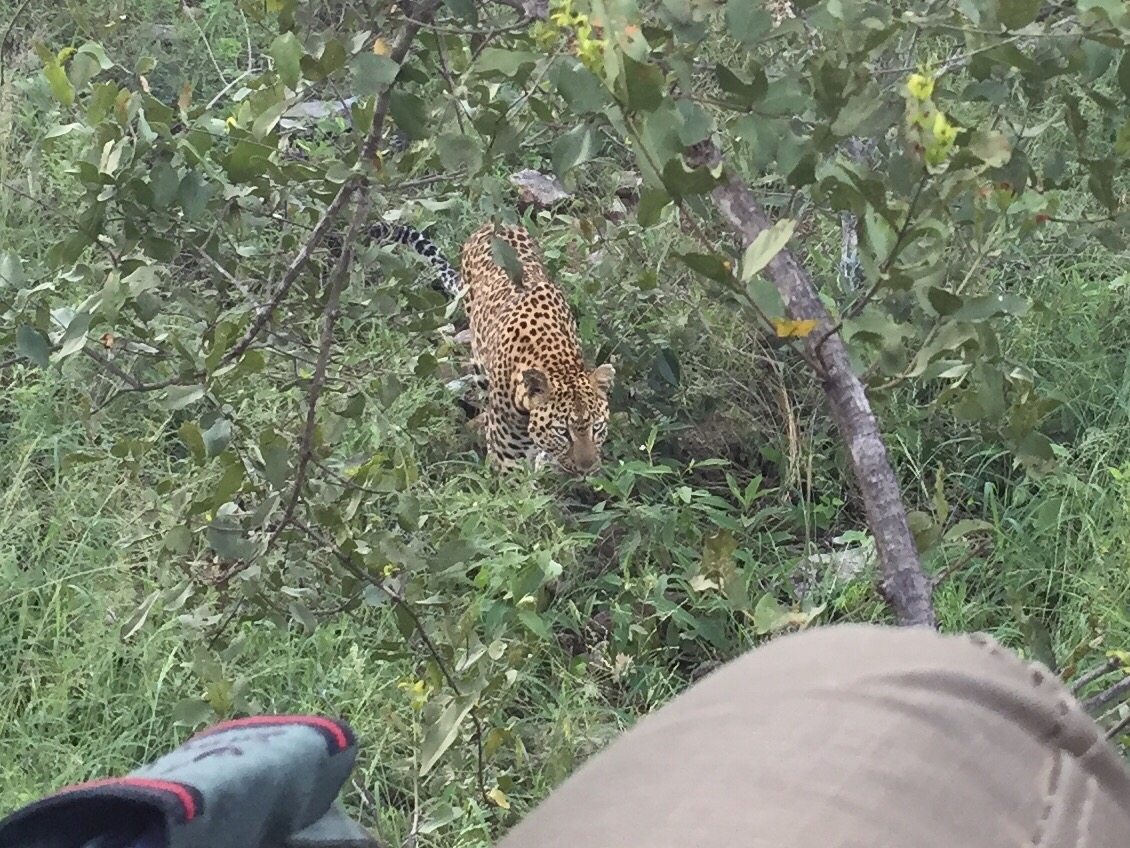 This leopard was incredibly chill and came straight up to the vehicle. Usually most leopard sightings are more like this (just the tail):

Perhaps Grimbil is good luck!