Aka, "leg day."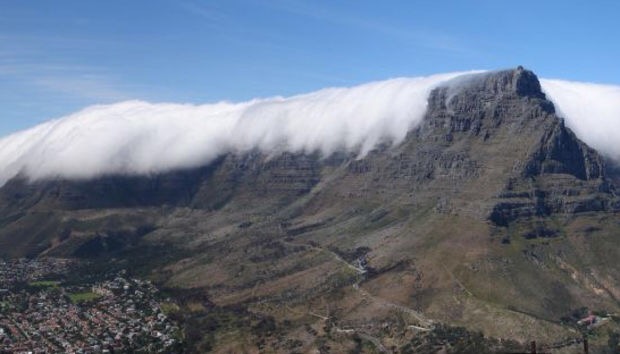 When you go to Cape Town, everyone tells you to make sure you visit Table Mountain as soon as you get a sunny day. Our first 2 days it was either too cloudy at the top of the mountain or too windy, so the cable cars were closed. How windy, you ask? The Cape Town Cycle Tour (the world's largest timed cycle race) had to be cancelled because people were literally being blown off their bikes at the starting line.
So when it was bright and clear on Tuesday and we saw paragliders circling the top, we changed our plans and headed on up. The view from the top is fantastic.

First thing we did: abseil. That guy in the pic above is part of Abseil Africa, and he's sitting about where we started our adventure rappelling down the face of the mountain. Did I mention we were over a kilometre up?

We survived the 112 meter abseil down, high fived, then hiked back up. Definitely time for a celebratory drink, once my hands stopped shaking!

At the top we also met some of the local wildlife: rock hyraxes (aka dassies). It was nice to see something besides the baboons which were all over Cape Point. According to Wikipedia, dassies are most closely related to the elephant and the sea cow. Clearly: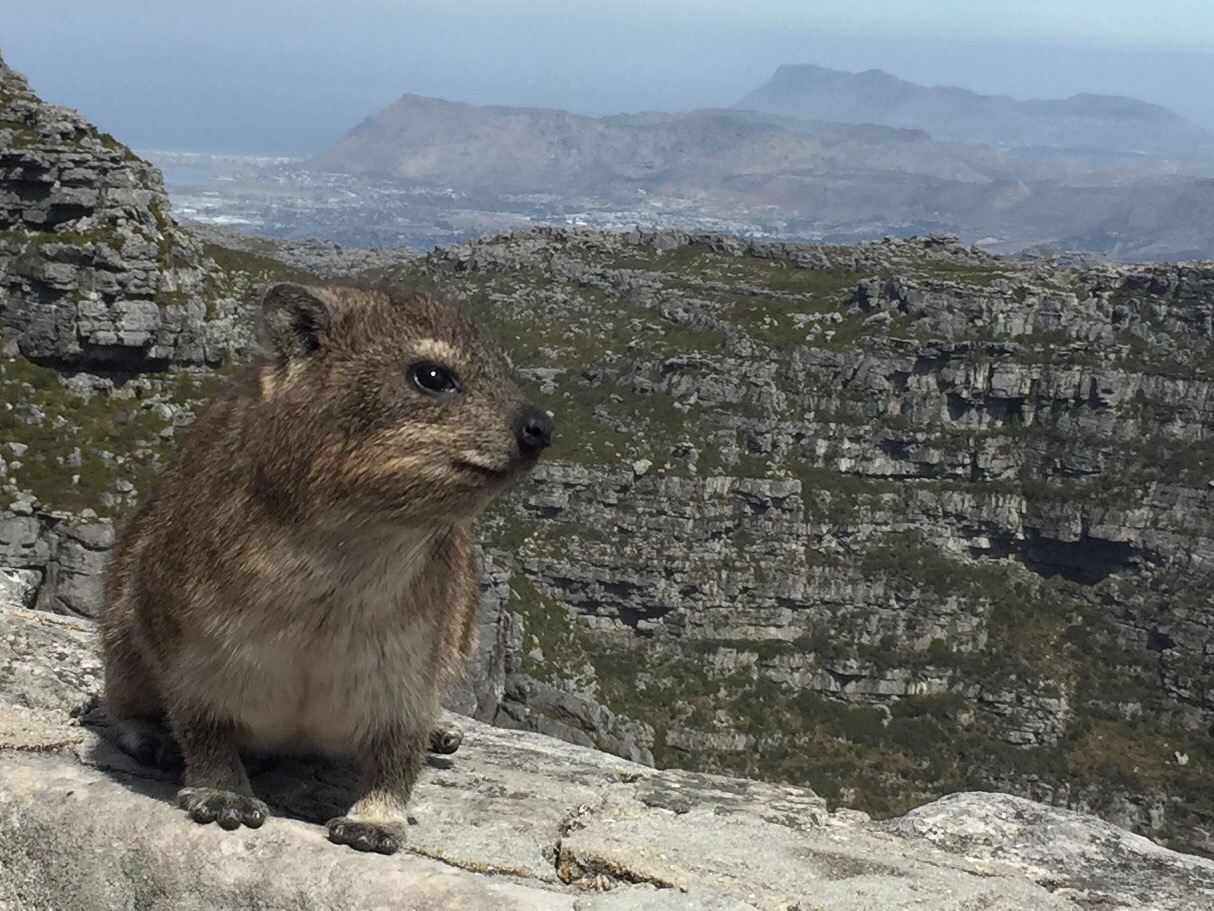 That's the Cape of Good Hope far off in the distance. Then it was time to take the cable car back down. Small problem: the cable car wasn't working. Our options were to wait in the hot sun with no idea how long the car would take, or hike down for about an hour and a half. So we chose to hike.

We took the Platteklip Gorge route as recommended by the staff at the top. It's the most direct path, well marked, and is essentially a 3km-long roughly hewn staircase. A very steep 3km staircase. I was glad to be wearing my hiking boots and have a camelback full of water and snacks. Did I mention more people die on Table Mountain than on Mt Everest each year? We tried not to focus on that and just enjoyed the scenery.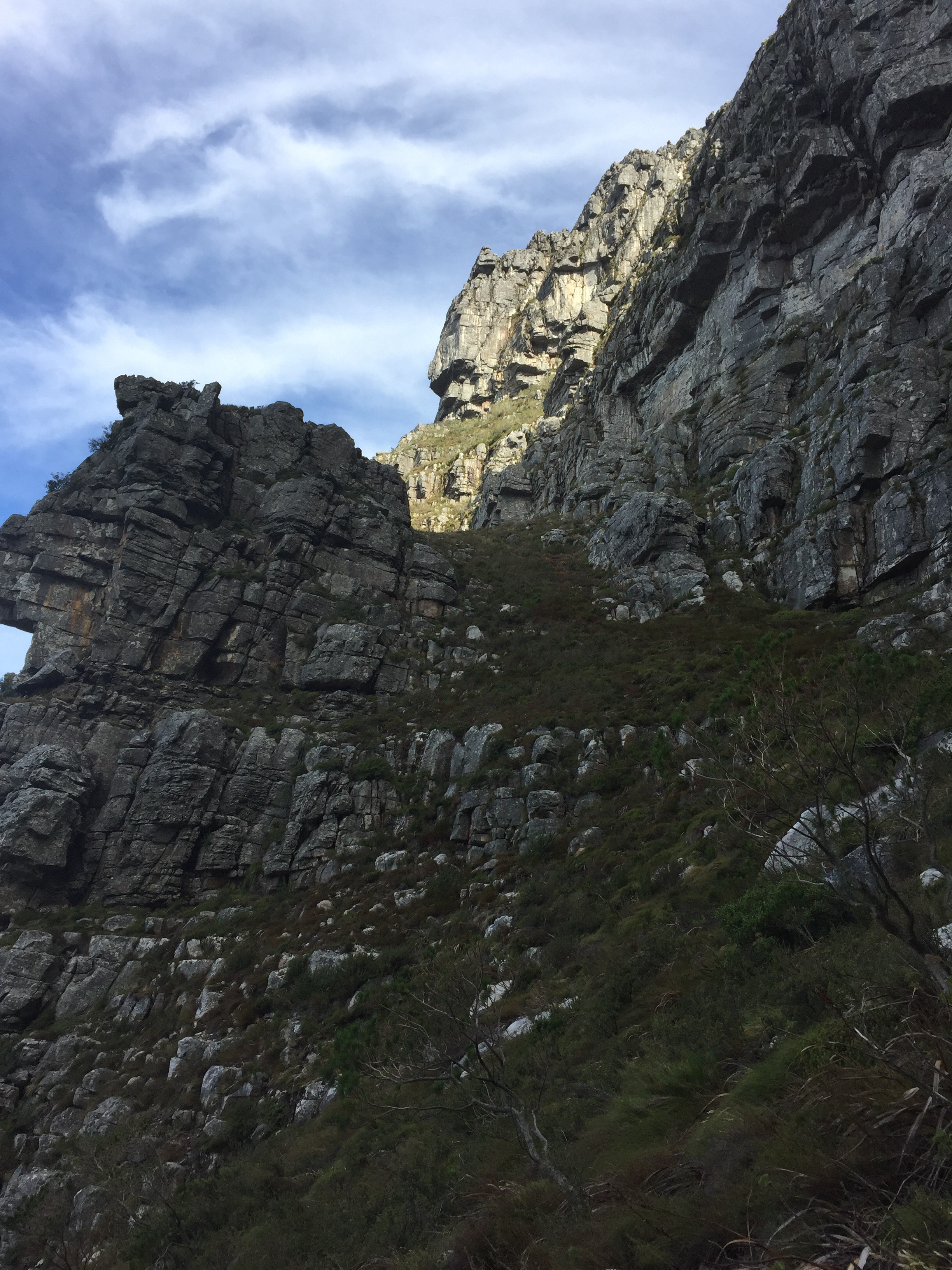 2 hours later we made it to the road and were thankful to call an Uber back to our hotel. What a day!